While it's hard to answer a question like "What are the best pharmacist shoes to get?" we've pulled together our top picks for brands that would make great additions to any workplace. We found the Orthofeet Orthopedic Sneakers to be our overall best!
Pharmacists may not seem like your favorite people at times, but they're doing their best to keep you healthy and happy. 
Pharmacists don't get the comfort of sitting at a desk most days. Their jobs require them to be on their feet for eight to 12 hours at a time, and standing on hard surfaces puts great pressure on their feet and joints.
Also, most comfortable shoes are not suited to the professional duties of a pharmacist. Most look unfashionable or look like they've been worn a few too many times.
And there's also the never-ending battle with two key issues: slippery floors and poor shoe design. 
As much as they love their jobs, pharmacists need more than just comfortable shoes. They need shoes that can handle the pressure of working on retail floors.
So I spent hours upon hours of my own time looking for the best pharmacist shoes out there. Then, after I did all that research, I found the best and most comfortable shoes for pharmacy that I could find. 
I hope you like them too!
Best Pharmacist Shoes – Top Picks!
8 Best Pharmacist Shoes Reviewed
Pharmacists need shoes that will hold up to long shifts on their feet. A good pair of work shoes can be the difference between coming home happy and sore, or coming home at all. 
After carefully considering all options, we've determined that these are the top 8 best pharmacist shoes and best shoes for standing all day. Pharmacist – check these shoes out!
Orthofeet Orthopedic Shoes solve a problem people don't even know they have: rigid, uncomfortable, and ugly footwear. 
All Orthofeet's shoes have a heel curve that alleviates foot pain, and the air padding on the soles is designed to cushion the impact of every step — particularly beneficial for those who spend long hours on their feet.
Orthofeet shoes are the most complete solution for individuals battling foot circumstances, including plantar fasciitis and bunions. 
These shoes are not only comfortable but also supportive and adaptive. 
They feature lots of room for your toes, layers of padding to ensure the most comfortable wear, and solid arch support that keeps your feet stable and secure. 
Along with these men's shoes, Orthofeet has several other alternatives available, including a few important choices for women.
If that's not convincing enough, you're in for a treat!
It perfectly fits – just don't miss our shoe size chart guide for this. The arch support in these shoes is so great. The mesh around the ankle will make you feel secure and supported all day long.
Awesome support! Your feet need arch support, ankle support, and support for the big toe. But not just any ol' support — a firm, customized fit ensures maximum comfort and will help prevent pain.
Amazing comfort! They're designed to follow the natural movement of your feet, ankles, and knees — ensuring you feel great at the end of even the longest walks.
Lastly, they're cute, colorful, and stylish. 
Really… I never thought I'd be giving wildly enthusiastic praise for a pair of orthotics, but Orthofeet designed them to feel natural when worn. Thank you!
Now, there are good reasons why this awesome loafer from Rockport is our top pick for the best shoes for pharmacist men and even male nurses.
The fact that it's incredibly durable and has nice shock-absorbing EVA footbeds are enough for it to be on this list of the best pharmacist shoes and make you want to have it.
When you need a pair of loafers for casual or professional use, don't turn to just any brand. 
With its high-quality leather and attention to detail, you won't find a better shoe than the Rockport Eberdon loafers. 
These shoes are built with genuine leather upper material, Strobel construction, and Rockport's lightweight comfort truTECH feature. 
All these things work together to offer great flexibility, support, comfort, and durability.
Eberdon's iconic loafer combines the best of classic and contemporary design. 
With a patented air circulator system and shock-absorbing EVA footbeds, the Eberdon Loafer is bound to be one of the best pharmacist shoes anyone could have.
No one would believe that the shoes are so light and comfortable. 
The secret is in their craftsmanship. 
The shoe's creators have kept a watchful eye on all aspects from the very beginning to make sure that their shoes fit perfectly, look elegant, and feel great on your feet. 
100% genuine leather makes them more durable than any other shoes in this price range.
I wouldn't be surprised if a lot of women in the pharmaceutical industry would find the New Balance 928 V3 one of the best pharmacist shoes for them. Because it is!
So if you're looking for the best women's professional shoes for standing all day, pharmacist women — listen up! Here are the benefits of getting the New Balance 928 V3.
This New Balance Women's 928 V3 has an interior designed to keep the wearer comfortable, which is why it's made with a Phantom liner and a seamless interior. 
The shoe can be worn for long periods without discomfort thanks to its cushioned sole that molds to the shape of the foot over time.
The New Balance 928 V3 comes with a rubber outsole that provides better traction and grip, preventing you from slipping on wet surfaces even when your feet are working hard. 
Featuring the high-performance "ABZORB midsole", the walking shoes offer cushioning for impact protection and comfort for pharmacists standing all day.
The shoe's PU foam footbed is removable, so the shoes can be worn without it, even when a little extra comfort is needed. 
Traditional work shoes may not stand up to the wear and tear of physically demanding jobs. This shoe's thick rubber sole is resistant to cuts and abrasions keeping the shoe wearable for many months, as opposed to just a few weeks.
Ultimately, the New Balance 928 V3 makes for one amazing ladies' work shoes for standing all day.
The Crocs On The Clock Clog is the best value Crocs for pharmacists who want a relatively formal shoe with ample cushioning at a low price. 
With limited budgets, this clog is a solid choice for budget-conscious physicians and pharmacists who need a comfortable, supportive shoe that they can wear for extended periods in a busy work environment.
From the moment you put on your new On The Clocks, you won't have to worry about blisters, soreness, or smelly feet. They are completely waterproof and free of seams, so they can be worn with any outfit without a second thought.
The On The Clocks are as stylish and comfortable as other Crocs shoes. They're made from the same Croslite material, and you can enjoy a similar feel of softness and comfort. 
You won't have to worry about wearing them for long periods, because again they're completely waterproof and they can be used in wet conditions without fear of stains. And they're easy to clean too!
The wide toe box of the Crocs On The Clock Clog allows your toes to move freely, reducing foot injuries and promoting natural movement. The soft rubber lets you customize your fit with the addition of your own supportive inserts.
It's true that classic Crocs were meant to be canvas and comfortable. Despite having no traction and looking like shower sandals, Crocs shoes did what they were meant to do: they let you walk around in total comfort for hours without feeling a thing. 
But, while classic Crocs might have been used at home or by the pool, these crocs for pharmacists have a closed heel and a tapered fit — making them ideal for walking between shelves in a pharmacy.
These shoes boast a Crocs Lock Slip slip-resistant outsole that grips well on all different surfaces — meaning you can walk with confidence. Better yet, they won't slip or slide.
The reason why we gave it a spot in this list of the best pharmacist shoes is that these fantastic Crocs for pharmacists can be worn by both men and women.
Like most of the professional working population, male pharmacists are quite active, with long shifts that require them to move around a lot. This leads to a preference for shoes with plenty of stability and support, as well as a strong midsole.
Saucony's Omni Walker 3 has been brought to life with a design that makes it ideal for the needs of pharmacists, whose daily lives are filled with long hours of walking and plenty of standing.
The Pwrrun midsole and removable insole work together to provide the ultimate comfort. They fit into your feet perfectly, supporting your arches and allowing you to bend naturally. 
The midsole is made of EVA foam and rubber. It's lightweight, responsive, and durable.
But there's more to it than that. 
Behind the aesthetic, Saucony has a lot of experience with midsole technology, and the company's GRID cassette at the heel is one of its most innovative technologies. It effectively absorbs impacts when you walk, giving you more control over your gait.
There's no denying that the more room your toes have, the happier they'll be. The sole design of the Saucony Omni Walker 3 allows your feet to breathe, stretch, and move as they would naturally. 
With extra space in the forefoot specifically designed for extra toe wiggling while you run, you can guarantee that your feet will stay happy being inside it.
Its soles are made from proprietary rubber that grips the floor like a gecko – even on wet floors. It's called TX-900 for a reason: it sticks better than any other sole on the market, reducing slips and falls.
And its Walk Trac technology guides your gait as you walk, encouraging a healthier stride. All this means that these shoes are more comfortable, and better for you – so your feet will thank you.
How the Nurse Mates Women's Velocity Medical Professional Shoe ended up here in our list of the best pharmacist shoes is no mystery.
Nurse Mates has been a leading provider of comfortable shoes for female pharmacists for several years now. 
Its latest line, the Align Velocity, was created to help pharmacists reach their clinical performance goals throughout the day. 
With its unique combination of support and comfort, the Align Velocity works with your body to reduce fatigue and keep your feet feeling great.
They are well-cushioned, easy to clean, and can withstand hours of standing with ease. So they're perfect for pharmacists standing all day as well if you're looking for ladies' work shoes for standing all day.
The Velocity can be a plain, professional-looking shoe or something jazzier — the choice is up to the wearer. 
With the option to choose between full-grain leather or durable PU, you can pick your perfect fit as well as your favorite color. 
Both materials are spill and stain-resistant, so you can take them wherever you go without worrying about spills or stains.
The outsole is super lightweight and flexible, so you can work as hard and as long as you need to. 
The grippy rubber offers great slip resistance, no matter if you're working on a linoleum floor or a muddy site. 
An EVA midsole offers comfortable cushioning, while firm support prevents the sole from getting squishy after a long shift.
Inside the shoes, you'll find an Align orthotic: a high-quality footbed with a smooth terry cloth lining and contoured arch support that provides maximum comfort for people with flat feet. 
Doctors have reported that customers with collapsed arches and flat feet enjoy the extra support provided by this footbed.
The Clarks Cotrell Step is one of the best pharmacist shoes on the market. It has everything that all men look for in a shoe: comfort, reliability, and style.
The leather upper of these shoes has a relaxed feel with a formal appearance.
Two elastics wires in the upper give you the freedom to just slip them on and off — never having to worry about laces damaging your shoes. 
The padded collar secures your foot inside without being uncomfortable, and its secure platform will let you pass through the day confidently.
The Clarks Cotrell Step is one of the best pharmacy assistant shoes. It comes with an Ortholite memory foam footbed, which provides superb arch support and comfort to keep your feet from aching after hours on your feet. 
And because it's made of leather, you're not going to have problems with any spills and cleaning. And that means you'll never have to worry about your shoes getting dirty or damaged while you're at work.
The lightweight, flexible EVA sole lets you move freely without having to worry about foot injuries. The cushioned footbed delivers a soft sensation but great sensory feedback so you feel the floor beneath you.
While the rubber-soled shoes are suitable for most work environments, we suggest you use caution in abrasive environments (pavements, asphalt, etc). 
Due to the softer composition of EVA soles, wear and tear in these conditions may be accelerated.
Clarks Cheyn Madi – Best Pharmacist Slip-On for Women
We're very certain that a lot of women will fall in love with Clarks Cheyn Madi. Well, some men found it one of the best pharmacist shoes out there even though it's not designed for them.
Clarks' Cheyn Madi is the ultimate women's slip-on shoe. Its leather upper combines comfort and support with trendy style, making it perfect for any look.  It's available in wide sizes and can be worn on multiple occasions. 
These shoes will look good on you whether you wear them to a formal event or just to work. 
Great materials go into making these shoes, starting with premium tumbled leather and thread corduroy that's breathable and anti-bacterial. 
Resistant against spills and germs, the shoes are also easy to clean — so you'll be able to wear them multiple times in a single week.
With their elasticated panels and padded ankle collar, these shoes are designed for comfort. They grip your foot securely, providing a stable and comfortable platform. 
Slip them on and off easily with the elasticated panels and they'll feel as good to wear as they look.
Clarks Cheyn Madi features a soft and elegant lining that protects your feet from irritation. It also absorbs moisture, which keeps your feet dry and comfortable. 
The lining is made of textiles and molds to the shape of your foot for a comfortable, customized fit. 
Cushioning technologies like Clarks' unique Ortholite footbed adapt to the shape of your foot, helping you move around freely.
The Thermo Plastic Rubber (TPR) outsole of these shoes is extremely hard-wearing and provides grip for all types of terrain. 
It can also provide durability and flex during use, keeping you comfortable as you go about your day.
If you require insoles other than the standard insoles that come with these shoes, we recommend you purchase a half size larger than usual. 
These shoes offer an exceptional level of support, but if you want extra security against slips and falls while wearing them, we recommend buying a pair of our non-slip insoles as well.
But really… Whether you need a comfortable shoe for work or just want an elegant shoe to wear to the pharmacy, Cheyn is your go-to.
Best Pharmacist Shoes Buying Guide
One of the main reasons why the wrong shoe can affect your pharmacy work is because it affects your feet. 
It can cause discomfort and limit mobility. With an appropriate shoe, you can increase your productivity and focus on your job as well as being able to provide better services for your customers.
Now, to solve all the problems pharmacists frequently face when it comes to their work shoes, you need to consider the following key features to look for in a pair of the best pharmacist shoes:
Traction
If you're a pharmacist, your work will have you on your feet most of the time, whether it's working in a store or a hospital. 
Good traction will keep you comfortable at all times, and you won't worry about any problems with slipping or falling. You'll get to work quicker too.
While buying shoes, pharmacists should look out for two things: the shoe's sole and its traction. The right kind of traction can make the difference between a smooth day at work and an arduous one. 
Pharmacists don't have time to be slipping in their hard-soled shoes; instead, they need to have a sure grip on their marbled floors.
So it's important to check out the shoes' soles before you make a purchase. And please stay away from suede or hard soles. 
The best pharmacist shoes are those that have soles made of rubber. They provide the best traction and are perfect for pharmacists because they can prevent slipping on the wet floors in a pharmacy.
If you happen to buy shoes with poor traction, don't worry – there are methods on how to make shoes non-slip.
Quick Clean
Pharmacists can't spend all day cleaning their pharmacy: they need clean shoes that can be wiped down with just a few swipes. 
The best pharmacist shoes are those that people wear every day, so they should make sure the pair they choose is incredibly easy to clean, and easy to take care of.
For those of you out there who are concerned about cleaning your shoes, you can find plenty of options that are easy to clean. 
Sneakers that incorporate easy-care leathers and synthetic materials stand up to many washes and don't look any different than they did the day you bought them.
Comfort
Pharmacists work in an often challenging environment that's oftentimes humid and often wet. From the ground up, it's a recipe for foot discomfort. An unsupportive shoe will swell and cause moisture buildups, which are never good for your feet. 
No matter the situation, you need to find the best pharmacist shoes that are designed to protect not only your feet but also your comfort. The pharmacy assistant shoes we covered above are ready to serve no matter how extreme the conditions of your job are!
When you're going to be standing up for long hours, you want a shoe that's got a good grip and is comfortable. 
Loafers are perfect for this, as they have a firm grip beneath the sole and padded layers for extra comfort. The breathable fabric will also make sure that your feet stay fresh for a long time.
Stability
The best pharmacist shoes are those that keep their feet firm and stable. 
A pharmacist's daily tasks require them to be at a height advantage, so they need a shoe that will support them as they work, good shoes for standing all day. 
They have to stand on concrete floors all day and must be able to maintain a good posture — these factors are key when choosing the best pharmacist shoes.
When it comes to shoes, a flexible midsole is what makes the difference. This technology prevents your feet from overpronation and therefore helps increase balance and stability. 
When you're working in an on-your-feet position for long hours, these shoes will ensure that your feet remain safe and relaxed.
Support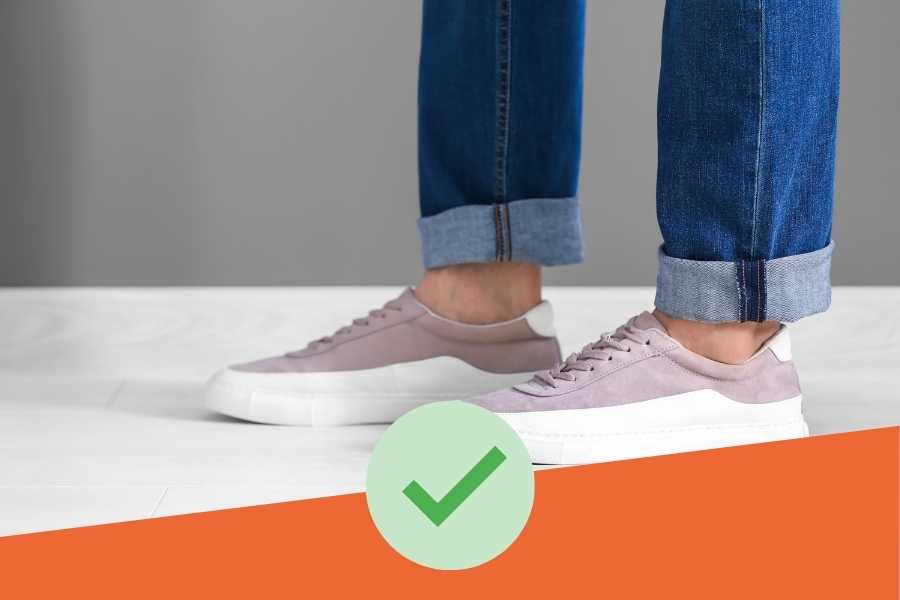 In the pharmacy business, the shoes you wear are just as important as what is in your medicine cabinet. 
With long shifts and an array of foot issues to manage, a pair of the most comfortable shoes for pharmacy is essential to your success.
That's why it's important to look for a pair that can support your feet all day long. You need to equip yourself with good shoes for standing all day or keeping up with you.
Pharmacists should wear shoes with a strong sole. You can choose from leather, rubber, or, for maximum comfort, a combination of the two. Shoes with elastic slip-ons make getting in and out easy.
Conclusion
Shoes are like a second skin for pharmacists because they spend most of their day working on their feet. 
They need to be comfortable and durable, and that's why we recommend the best pharmacist shoes reviewed above which do exactly that. 
They are made from the finest quality materials and will serve you for years to come.
Long hours of standing can wreak havoc on your body; prolonged standing leads to knee pain, backaches, and hip pain. 
Poorly fitting shoes can also cause foot pain, which worsens the longer you stand. 
Fortunately, the best pharmacist shoes exist and some of them are listed here with the Orthofeet Orthopedic Sneakers being the best when it comes to providing you what you need to do your job better as a pharmacist without worrying a thing or two about foot problems.
Thank you for reading this far. Your attention to detail is admirable. We hope you've already found a pair that suits your needs, but if you need a new pair of shoes, remember to check out the options we reviewed today!
Is there a particular shoe that caught your eye? Let us know in the comments below.