EVA midsole technology has been in existence since the 1950s, but its recent popularity has brought this lightweight and cushioned material into the spotlight.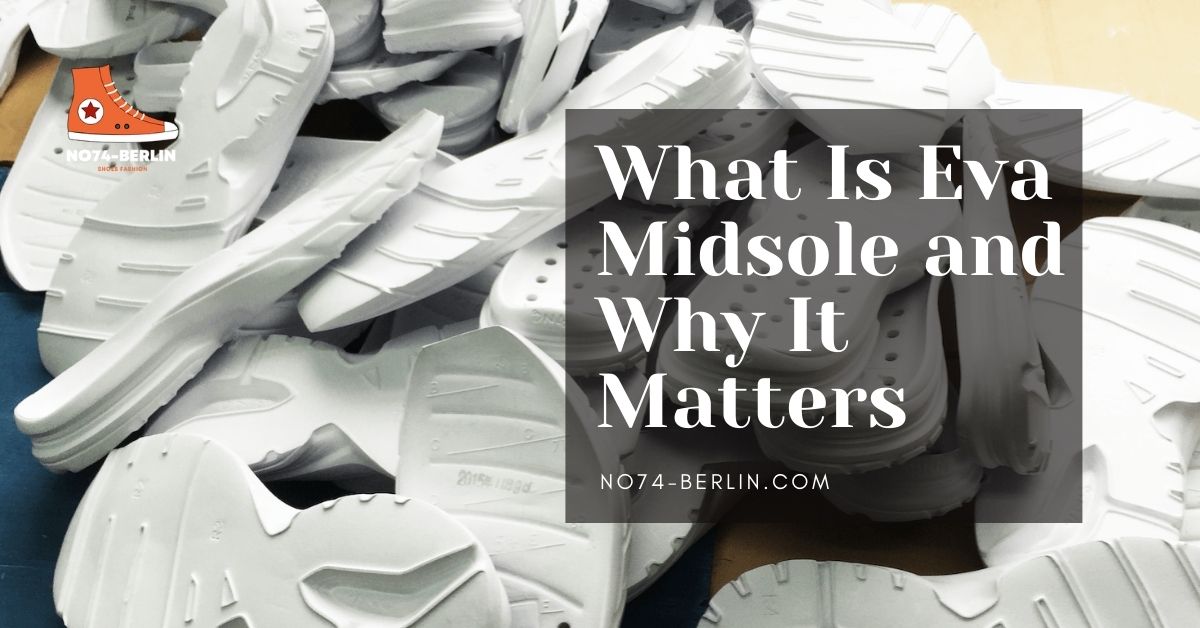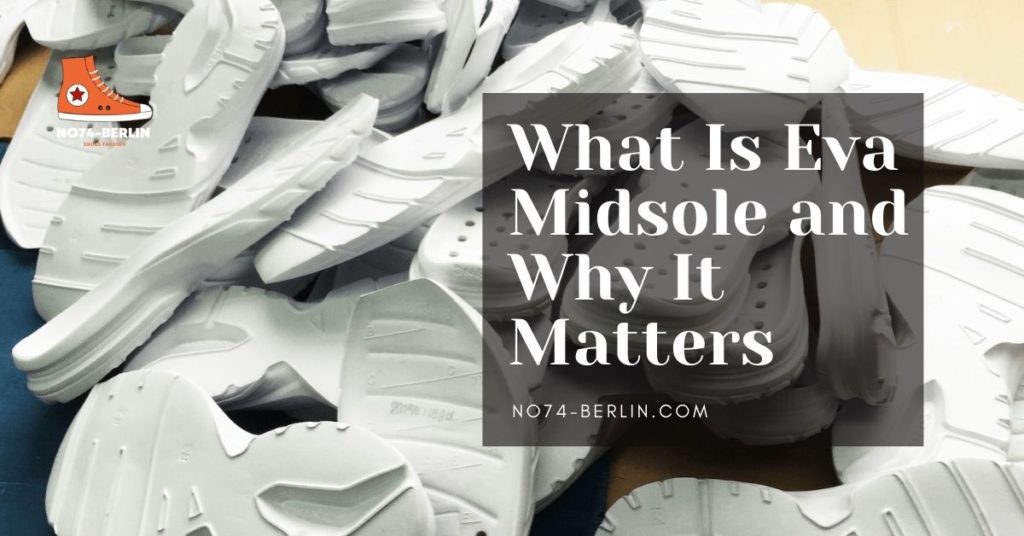 So what exactly does an EVA midsole do?
What kinds of shoes can you find an EVA midsole in?
And why should you care about what the EVA midsole does at all?
Read on to learn about this popular technology and why it's so important in your favorite shoes today!
What Is Eva Midsole?
The EVA midsole, also called Ethylene Vinyl Acetate, is a foam-like material that provides cushioning and support for athletic shoes.
You may not be familiar with it by name, but you're probably very familiar with its benefits:
The material has been used in many sports and exercise equipment for more than 40 years and helps absorb shock while improving stability and balance.
And that's just one of its uses.
To better understand what EVA does and why it works so well, let's look at its history, its construction, what makes it so unique, and how businesses use it daily.
Eva Midsole Meaning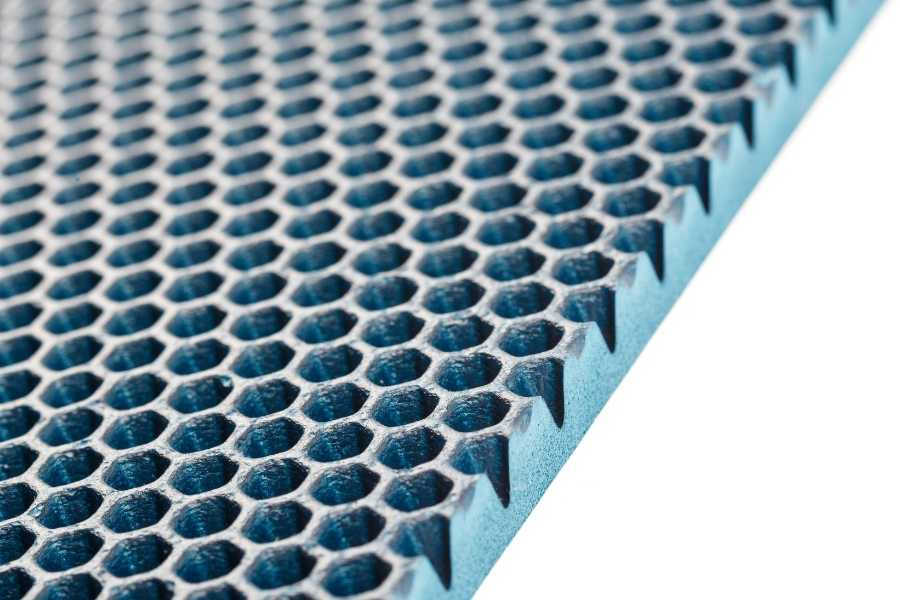 EVA stands for Ethylene Vinyl Acetate, a type of foam used in shoes and other athletic wear.
It is lighter than other types of foam and provides better shock absorption.
EVA is a copolymer of vinyl acetate (CH3CO2CHCH2) and ethylene (C2H4).
It's a lot like silicone in a sense, but much less expensive.
EVA polyurethane foam is highly useful for footwear, but it can be used for other things as well to add structure or durability.
For example, EVA can be used to create flexible suits for soldiers' battle armor.
Check out this video to see how versatile EVA can be:
If you want to look for shoes with EVA mid-soles, look for EVA on shoe packaging.
You'll find this shoe feature in running tracks and other athletic facilities to provide cushioning and give impact protection.
The material absorbs vibrations from your foot hitting the ground, so it doesn't travel up your leg and cause damage to your bones or muscles.
And EVA makes each step feel cushioned so you can take longer strides without feeling fatigued in your joints or feet.
History of EVA Midsole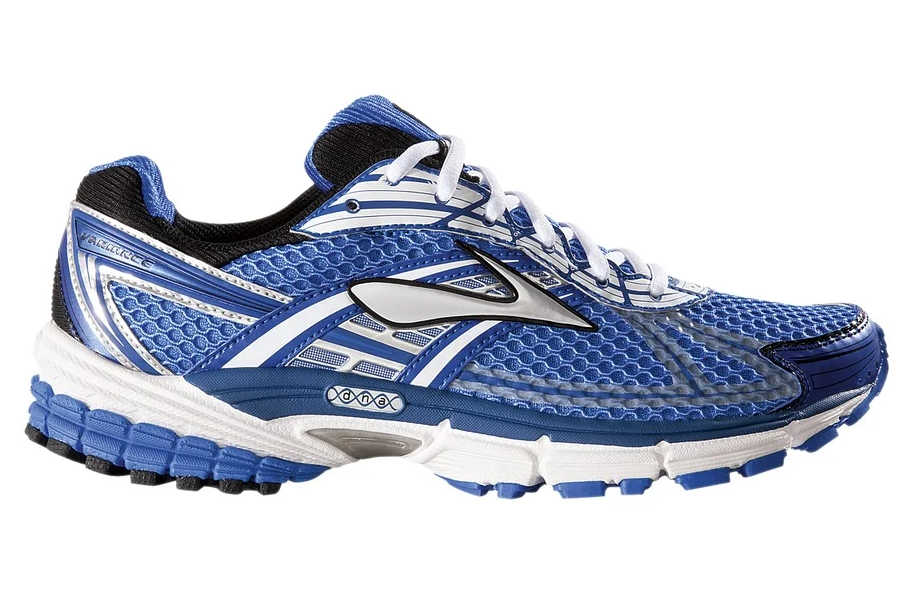 Brooks released the first running shoe to use EVA in the midsoles in 1975.
This breakthrough technology made running shoes safer for runners at all levels of endurance.
Then, many other brands followed suit in revolutionizing their products, entering into a whole new era of running and physical health altogether!
Monarch Rubber Company, the manufacturer of the first EVA midsole in Baltimore, made a deal with Brooks that allowed them exclusive rights to have their running shoes use EVA technology for the following year.
After that, EVA was being sought after by almost all the athletic shoe companies in the world!
Beginning the year 1980 meant that EVA was actually superior to rubber materials and rubber wedges used in running shoe midsoles at the time.
Polyurethane vs. Eva Midsole
So you may be wondering, "What is EVA midsole, and why does it matter?"
Well, it stands for ethylene-vinyl acetate.
It's what gives your shoe pleasant cushioning while supporting its weight and spreading the impact via shock absorption.
It goes a long way towards protecting your feet from striking the road when walking or running.
The EVA midsole shoe is an excellent choice for those who don't want to overspend on their sneakers.
It's durable, comfortable, and can last several months even with every day wear.
On a related note, the polyurethane material used in today's sneaker industry also makes for a high-quality, long-lasting shoe option.
A lot of companies have been using an alternative material to EVA in their foam midsoles which is called polyurethane.
In contrast with EVA, PU generally tends to hold up better over time because the bubbles that make EVA so light and bouncy pop under weight pressure leaving less air inside.
However, running enthusiast often find PU a less desirable material because it is heavier than EVA and its density has proven a downside for some runners.
It's natural to want to compare polyurethane vs. EVA midsole, but it doesn't always make sense—and there are some things you can't easily quantify or decide without trying both materials for yourself.
For example, how do you decide which shoe has better stability? It depends on what your definition of stability is.
If you think stability means having enough support so that your foot never slips inside your shoe, then a solid rubber outsole is likely more stable than EVA foam.
But if stability means knowing that your feet will stay put as they move around within a given shoe, then EVA is likely more stable than polyurethane because it forms a superior fit with each foot.
What are the Benefits of Eva Midsole
Now, let's talk about EVA midsole benefits!
Comfort is key when looking for a good pair of shoes that will keep you active throughout the day.
Developed with the help of Ethylene Vinyl Acetate, EVA midsoles work great when it comes to dispersing weight while also providing stability.
It's lightweight, it's flexible, and gives each step a cloud-like comfort.
And because EVA midsole makes it easier for your feet to stabilize themselves as you walk or run, they can perform better for more extended periods.
What's so great about it?
If you suffer from sore, achy feet and legs, this may be in part due to your choice of footwear.
A good pair of sneakers with the proper arch support will help decrease foot and back pain and encourage a smoother walk.
And if you're working hard enough to break a sweat, EVA can also help wick away moisture.
Rubber vs. Eva Midsole Life
Now, let's check out how Eva midsoles and rubber midsoles differ regarding durability and longevity.
The EVA midsole of a shoe can significantly alter how long it lasts.
While rubber is usually stronger and longer-lasting than EVA, it's stiffer and harder to move around in.
An EVA midsole feels more like walking on foam, so don't be surprised if you find yourself wanting to take off your shoes immediately after taking them off.
They may not last as long as rubber, but you can sure dance in them longer!
Is Cork Better Than Eva Midsole or Not?
EVA is a common midsole material for running shoes because it's lightweight, shock-absorbent, and provides a little bit of extra bounce.
If you have a shoe that uses an EVA midsole, it will be lighter than one that uses cork.
Also, EVA may just be the rebound queen!
It offers more protection from impact than rubber, and it maintains its shape better than cork while providing ample cushioning under your feet.
Cork will compress after it has been compressed a few times.
If this keeps happening, the cork loses its ability to expand and contract naturally.
It can still absorb shock, but it won't be as flexible as it used to be.
But not everyone agrees on whether one is better than another.
In fact, there are fans of both materials out there who claim their choice is superior—which means most people would be satisfied with either option.
How Is Ethylene-Vinyl Acetate Made?
In case you ever wondered how they make EVA midsoles, here's a quick video from The Sneaker Factory, where you'll see the molding process:
Probably some of you, like me, may know that EVA materials are air-filled.
EVA is what you get when you take thousands of tiny bubbles and force them together under pressure until they're firmly joined.
As you've read most reviews about EVA shoes, people claim that the best feature EVA midsoles provide is cushioning and shock absorption (yeah, like walking on clouds).
And this is not the only cool thing about EVA material; it makes the perfect cushioning material.
It can quickly bounce back to its original form after compression, which means less stress on the feet during exercise or athletic activities.
Also, this rubber will not lose its shape quickly.
Eva Midsole Shoes
Shoes with EVA midsoles are generally lighter than those with traditional midsole material.
This feature is beneficial to people with foot, leg, or knee injuries who need more support in their shoes.
If high-quality EVA midsole shoes are on your radar, take a look at the top 3 we've picked out for you here.
Under Armour Valsetz Rts 1.5
The Under Armour Valsetz Rts 1.5 is the definition of an all-terrain Eva Midsole hiking shoe.
These Under Armour Eva Midsole shoes are 100% synthetic and imported with a rubber sole – meaning they'll be ideal for a day in the woods or a rainy day along a forest path!
These stylish hikers feature streamlined yet durable synthetic leather and updated textile upper selections.
Under Armour used tried and true materials in the Valsetz RTS 1.5, such as ballistic nylon with a TPU toe cap for added protection and comfort.
They've taken things up a notch by implementing welding on the PU film for abrasion resistance while using ultralight micro-g EVA for flexibility and responsiveness around the foot.
If you're looking for an Eva Midsole shoe that's going to give you a comfortable fit lasting all day long, look no further than these Under Armours!
Timberland Chocorua Trail Boots
If you're the type that is obsessed with wearing boots during any season, then these waterproof Timberland Chocorua Trail Eva Midsole Boots would be just what you need.
Another awesome Eva Midsole Hiking shoe!
They've been produced in the USA and feature premium quality leather and mesh uppers as well as a breathable membrane known as Timber Dry to keep your feet dry and clean despite rain or snow.
Additionally, they go a bit over the ankle for a more comfortable fit.
Timberland Chocorua Trail Boots are reasonably-priced options for hikers looking for a warm and secure winter boot with a waterproof breathable upper.
It also features a sturdy lugged rubber outsole ideal for any terrain, from rugged trails to muddy backwoods.
The lacing system makes this boot exceptionally comfortable as it allows the wearer to adjust the ankle support.
For those with high arches or even flat feet, these will be a dream come true.
They have a compression-molded EVA midsole, so you never have to sacrifice comfort for stability.
What's more, is you don't have to worry about quality because their limited warranty protects them.
Nike Free TR-8 Sneaker
If it's the best Eva Midsole Nike shoes you're looking for, the Nike Free TR-8 Sneaker is your best bet!
The inner construction of the Free TR-8 features Nike's EVA foam, which is good for comfort and cushy but makes it difficult to maintain stability with large loads on your back.
The lightweight feel gives you a pleasant sock-like sensation, which runners like most about this popular sneaker.
The Nike Free TR 8 is a fantastic upgrade to its predecessor in many ways, from tighter grip to more stability through reinforced lateral and medial sides.
It also has a padded ankle which crowns this shoe as an amazing option for those looking to push their own boundaries!
It's important that a shoe is flexible and offers a lot of protection against the extremities.
That being said, the Free TR 8 doesn't offer much in its sole, which might be a deterrent factor for runners with experience in different conditions.
This shoe scored low on our review regarding durability; however, Nike has added other features that may help sell this shoe to athletes who prefer to work out at home or do cross-training like sports like CrossFit.
The dual mesh upper built into the Free TR 8 provides flow-through ventilation to keep your feet cool during workouts.
Another noteworthy feature is the cushioned midsole; this keeps you comfortable while you run or walk!
Conclusion
You already know EVA is a foam-like material, which means it doesn't transfer any weight to your joints.
But did you know that EVA has three times more cushioning than traditional midsoles?
For runners and people with sensitive feet, EVA can be a Godsend.
You see, normal midsoles are rigid—meaning they absorb some shock during each step.
For example, if you have arthritic or inflammatory knees or ankles, it may make sense to choose shoes with EVA instead of ones with harder midsoles.