You can easily find the right VANS shoelace length by measuring the old shoelace if you have it. But sometimes, you just don't have it because you're making a brand new set of laces out of nothing but love for your shoes.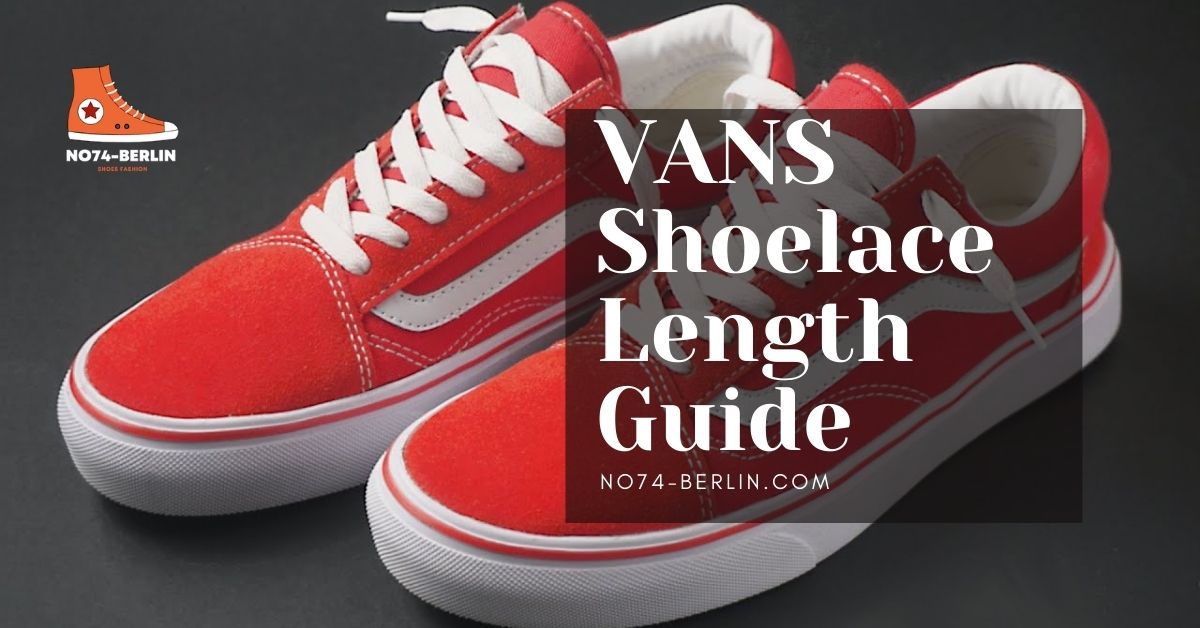 Don't worry!
There is another alternative when searching for the correct size of shoelaces.
You've probably noticed that Vans shoes come with a different number of eyelets than other brands, and you're asking: how on earth am I supposed to know how many eyelets my favorite pair of Vans has and what replacement laces I need?
Or, maybe, you own a VANS Atwood and thought about what the best VANS Atwood men's shoelace length should you go for because you're thinking of upgrading the laces.
Chill— we've gotchu!
Let's just cross-check here using the VANS' size tools below, and you'll be able to get the correct length for your new lace really easily.
Vans Shoelace Length Chart
| | | |
| --- | --- | --- |
| Pairs of Eyelets on Shoes | Shoelace Length (IN) | Shoelace Length (CM) |
| 4 – 5 eyelets | 36 – 45 In | 70 – 100 CM |
| 5 – 6 eyelets | 45 – 54 In | 90 – 120 CM |
| 6 – 7 eyelets | 54 – 63 In | 114 – 120 CM |
| 7 – 8 eyelets | 63 – 72 In | 120 – 140 CM |
| 8 – 9 eyelets | 72 In | 182 CM |
If your toes need a little personality and love to jazz up the look of your VANS sneakers, we recommend these Shoelaces from Sechunk! This trendy cord comes in 12 different sizes from 50cm to 200cm. There are even 24 colors to choose from so you can pick something that suits your style.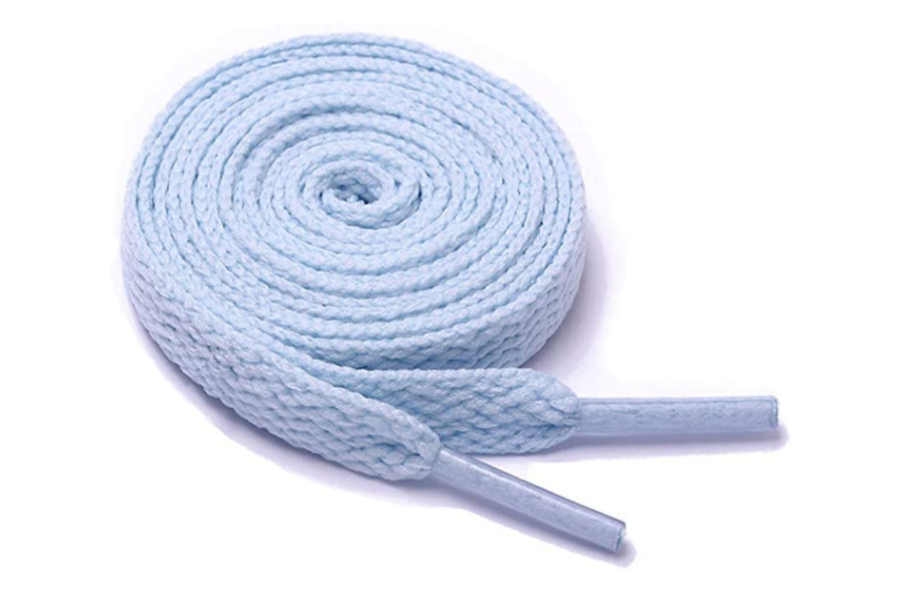 Vans has shoes for all of your lifestyle needs. 
From the stylish Oldskool to the funky Authentics, you can't go wrong with these timeless staples.
But they don't only offer fashion-forward pieces, you know!
When you want to be practical and functional, they also have more tailored styles like the Sk8-Hi or MTE, for example.
These are great for activities that need your feet covered but still leave you with plenty of mobility.
Let's delve deeper.
VANS has a wide range of shoes in their collection, ranging from the super sleek SK8-HI to the classic OLD SKOOL and ERA.
The line is so diverse that each shoe can be used all year long.
However, when deciding whether or not to purchase any one model, it's important to keep in mind that they vary according to the length of laces. 
Some might love them while others hate them based on that trait alone – take it from us!
How It All Started for VANS
Fifty-five years ago, on the 16th of March 1966, people first started buying shoes from The Van Doren Rubber Company.
In the beginning, it was just the founders, brothers James and Paul VanDoren, Gordon C Lee, and Serge d'Elia, who started selling shoes together without any knowledge of business whatsoever.
But through their combined efforts, they aimed to achieve ultimate success on an international stage by selling durable and profitable footwear for anyone who liked to look on point with what they wore.
VANS OLD SKOOL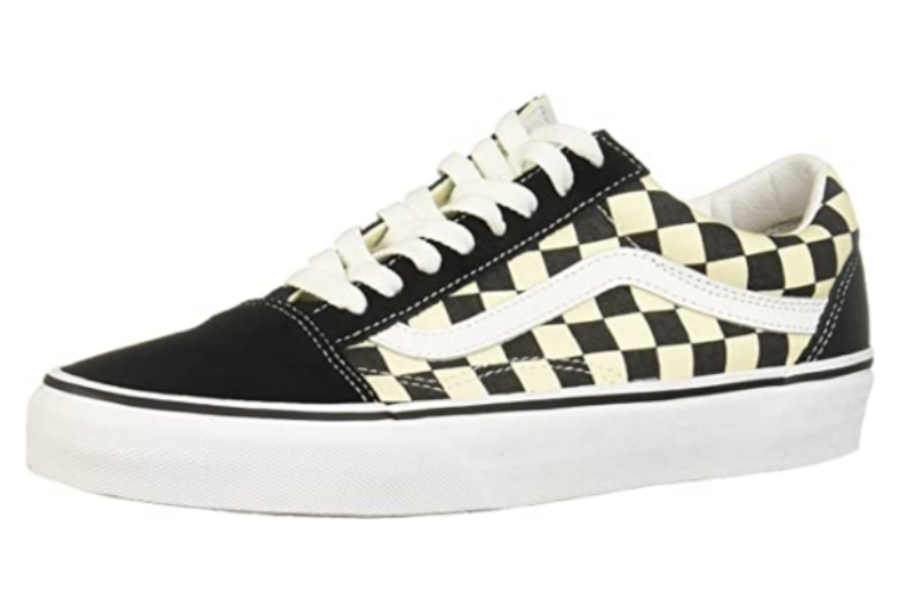 In 1977, James and Paul Van Doren made the right sneaker for the skater at heart.
It was popular amongst Californian skaters, especially a few who had a knack for doing tricks on their board.
Some of these were Tony Alva and Stacy Peralta, who saw potential in these shoes and encouraged James and Paul to create a shoe that would be more skateboarder-friendly.
Since then, the brand has been going strong – proof that sometimes you need to tap into something people already love to make something new but even better!
Tony and Stacy were instrumental in the release of the Van Doren's new classic back in the day – the #36.
These skate shoes were low tops and featured classic leather panels to make them more durable.
And they were later nicknamed "the Old Skool," which was also the first to feature the side stripe that's now instantly recognizable across the globe.
It all started with an idle doodle back when the Van Dorens were still bringing each other coffee through their respective cubicles, and it ended up being dubbed "the Jazz Stripe."
That's pretty cool!
If you're into OLD SKOOL VANS, it helps to know what the best VANS shoelace length for these shoes.
The Vans Old Skool has been produced in a lot of variations over the years.
Some pairs even have 7, 8, or more eyelets.
This can be pretty confusing to you guys out there using laces to lace your shoes up!
The number of eyelets on any pair of these shoes varies wildly, so it might be difficult for you to decide what shoelace length for OLD SKOOL VANS you should go for if you plan on only tying the shoes up with seven pairs of eyelets.
If you're in this situation, consider purchasing laces with 120 cm length if it's your first time tying laces up on Vans Old Skool silhouettes.
On the other hand, if you would like to tie your shoes up using all eyelets (8 or more), we'd recommend that you purchase laces that are 140 cm long.
VANS SK8-HI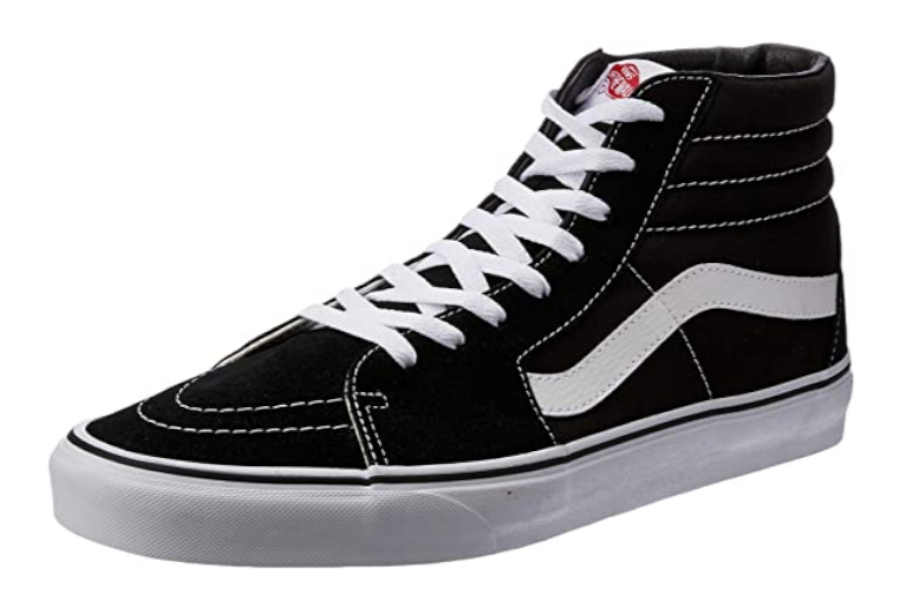 When the Old Skool first got released, Vans added another to the family, the Sk8-Hi (#38), which retained what made its ancestor so popular and added crucial support for the ankle.
With many unique colors to choose from and the Vans design team getting involved in more collabs than Mark Ronson, you can finally catch up on all those cool pairs of Old Skool sneakers!
However, if you're a true Old Skool fan, there are a few key details from this classic silhouette that should catch your eye.
Now, let's talk about the best VANS shoelace length for SK8-HIs!
For the SK8-HI, it is best to go with the longest vans shoelace length because there are eight pairs of eyelets, and each second pair of eyelets has a slightly wider spacing than the others.
A nice feature about these kicks is that they come with unique laces that really show you where the last pair of eyelets ends, so you can choose how long to lace your kicks based on your needs and what look you prefer.
The total length, including the tips, should be about 140cm.
VANS MTE
Old Skool has been a longstanding favorite of skaters and non-skaters alike, but for this line, we're dusting it off and giving it a makeover.
The result?
An Old Skool to fit every lifestyle, the Mountain Edition (MTE)!
These VANS shoes are ready to take on everything from intense snowboarding sessions to skateboarding through crowded city streets, just like a well-crafted leather boot you'd want to wear in the backcountry.
The shoe's uppers are like magical vests that keep your feet warm and cozy while keeping them light.
The heat has been trapped between the sock liner and the outsole.
What that means is there's no need for any extra socks or insoles to keep warmth inside.
Now, the best shoelace length for VANS MTE would be just about anything over 150cm.
VANS ERA
The VANS ERA model has five pairs of eyelets spaced evenly apart at the foot, with each pair of eyelets getting progressively larger in diameter as you move up until they are right below your ankle.
For this shoe, we recommend a 100CM pair of shoelaces to secure your shoes snugly.
Check out our Vans Shoelace Length Tech Guide below to help keep your shoelaces looking fresh!
What's the Shoelace Length for Women's Vans?
No matter the size of shoe you wear, 7 or 20, it doesn't matter.
VANS has strategically planned their materials to ensure that everyone gets the proper fit.
This way, you get the same amount of length for your shoelace no matter what size sneaker you order.
This ensures that shoes can't fall victim to annoying returns simply because the loops are too small.
Conclusion
To wrap this up, you can't go wrong with the best shoelace length for VANS sneakers here.
For VANS ERA, the perfect fit is the 100CM length. If it's OLD SKOOL, then 120CM or 140CM is what you need depending on how many eyelets you have (7 pairs with 120CM, eight pairs with 140CM).
And if you own SK8-HI's, you'll love how VANS' 140CM looks on them!
References:
https://www.frequencystore.co.uk/pages/vans-shoe-laces-size-chart
https://lacesmatched.co.uk/vans-shoelaces-size-chart/
https://www.slickieslaces.com/blogs/news/shoe-laces-length-guide-how-do-i-determine-the-length-of-my-vans-sneaker-shoelaces
http://blog.schuh.co.uk/vans-old-skool-an-in-depth-guide/